Choosing the color of your new go-to shawl, or your latest snuggly snood is an essential step in WIP-ping something up. As fellow color fiends, we get you. Color is everything! (You might know about our color obsession from our recent green, yellow, and blue color guides). The wrong color can throw everything off. The right color can make your WIP (and you) sing and dance!
So what if we told you that you no longer need to agonize over color. You can easily pick ones that work for you and your next yarny creation. That's right, LoveCrafters, you asked* and we listened: the new color comparison tool is officially here!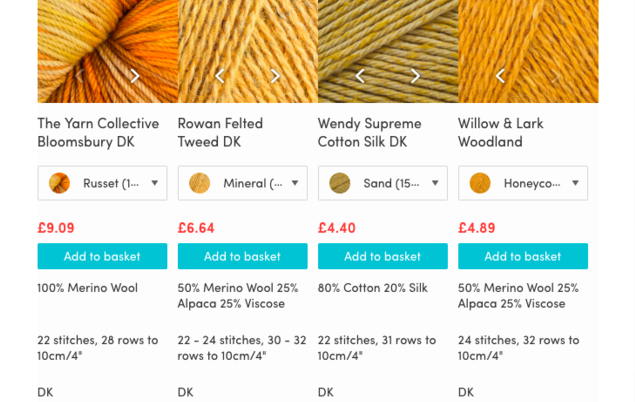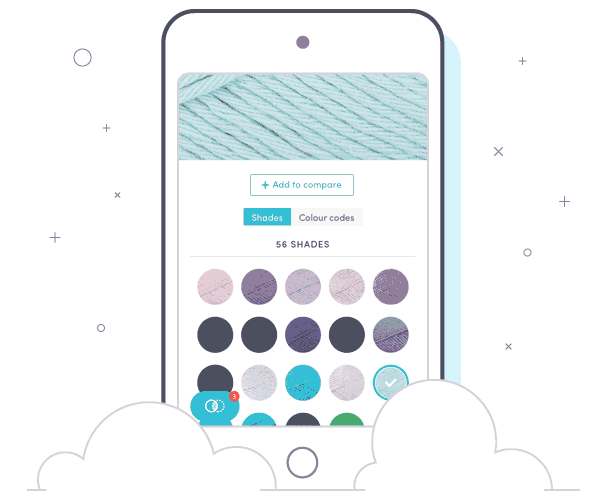 How does it work?
'How does the color comparison tool work?', I hear you ask! It's easy as pie! Choose your yarn and then select '+ Add to compare'. From here you can add up to 4 yarns from the same or different yarn brand, and hey-presto, you can see the difference in fiber composition from merino and alpaca, to acrylic and cotton, the yarn weights from sport to DK and everything in between, and the prices of each yarn.
What should I use it for?
The color comparison tool is essential if the yarn you're lusting over is (devastatingly) out of stock. Use the tool to find yarns in the same weights and in similar shades. You may even find a color or yarn brand that you love even more than the original! (We don't like to boast, but did we mention we have thousands of yarns to choose from?)
So, say farewell to the days of adding multiple pale pinks to your cart to compare them. Or obsessively printing them to find the right colors (you know who you are!)
The color comparison tool makes life easier, which leaves us more time to get creative and pick the perfect color combinations! Create your own palette, play with a new color spin on a classic pattern, and compare like tones to find a yarn that is simply perfect for your latest WIP. It's time to get creative!
*Thanks to all our makers who wrote/ emailed/ sent carrier pigeons, telling us about your dream of a world where a comparison tool existed! It's because of you, lovely makers, that our LoveCrafts team of techie, gadget-loving crafters brought the tool to life!